The slot game Sharknado has 5 reels and 25 paylines and can be played on all devices for a minimum of 25p per spin. The game is based on the disaster movie and offers 3 bonus features. While playing in the Sharknado Mode, all payouts are multiplied up to 5x for a maximum of 12 spins. The Fin's Random Wilds feature allows a helicopter to appear on the reels when a wild symbol lands. If the nuclear bomb hits the target, multiple shark wilds symbols are added to the reels. Lastly, the Free Spins feature gives up to 20 free spins.
Pros
Lots of great features
Wager free spins available
Cascading reels
Secrets of Phoenix: Slot Review
If you are interested in South American lore, then you might enjoy playing the Secret of the Phoenix slot game. This game by Gamesys features mythical creatures from Aztec culture and is centered around the powerful Phoenix. The Phoenix is known for its fiery blasts, which light up the temple. The game's reels are made up of stone and adorned with colorful jewels and carvings. This game features floating islands with temples in the background resting among the clouds. The game environment is quiet, with only the sounds of shifting stones and a Phoenix's flames. For players who like to play their favorite slot games on the go, there is a mobile-compatible version of this game. The game was designed by Gamesys using HTML5, which enables it to load instantly on any device's mobile browser. The Secret of the Phoenix slot game offers multipliers and a free spins bonus feature, which can help increase your chances of winning big. You can try the demo version of the game on Zlots if you want to experience the floating temples.
I really enjoyed playing Secrets of the Phoenix, which is one of Gamesys's most popular games. As a fan of their awesome games, my expectations were high, but I wasn't disappointed. Right from the game's launch, it provided me with stunning visuals that matched the quality I have come to expect from Gamesys.
The Secrets of the Phoenix slot game has 5 reels of playing slots and 25 paylines, and can be played on desktop and mobile devices. Players can bet between £0.25 and £200 per spin. Winning combinations are made by matching symbols on a payline from left to right, as is typical in slot games.
The Secrets of the Phoenix slot has the potential to reward players with wins of up to 500 times their initial bet, which is impressive. Additionally, the bonus features offer even larger payouts and add to the excitement of the game.
Design, Symbols and Graphics
As stated in my opening remarks about the Secrets of the Phoenix Slot game, it features a stunning design. When launching the game, players are greeted with a temple ruins backdrop where the reels are located. The backdrop also showcases an exquisite landscape featuring floating mountains, which creates a perfect setting for the mythical Phoenix creature. The game has superior graphics, and each symbol is unique and beautifully crafted, making the entire game look magnificent.
This game features Aztec-inspired symbols such as rock-carved faces, small stone pillars and animal orbs that players can land on.
How to play
The game named Secret of the Phoenix has a playing area of five reels and three rows. The symbols fall from the sky and stack on top of each other without any boundaries. The game has 25 paylines which are fixed. Players with different budgets can bet in the game as it allows a betting range of €0.25 to €200 per spin.
The game has easy controls and doesn't have Autoplay. Cascading Reels is the key aspect of gameplay. When you hit a winning payline, it will be shown by flames, and the payline will disappear instead of spinning again. This creates room for more symbols raining reels to fall, allowing you to keep winning off a single bet if you land more profitable combinations.
Symbols and payouts
During the game, there are seven symbols that appear. Six of them are fantastical creatures, but they don't have names, so we'll describe them by their color and material. The symbols include a Yellow Gem, a Green Gem, a Blue Gem, as well as Green, Grey, and Red Stones. These symbols have varying payouts, starting at 10 times your line bet. If you spin five Yellow Gems, you'll win the biggest payout of 500 times your line bet, which is also the highest payout in the game.
The Phoenix is the seventh symbol and serves as a wildcard, which means it can complete any winning payline to ensure a win for the player. Occasionally triggering bonus games, the Phoenix will appear unexpectedly when a vertical row is cleared during cascading reels. The Phoenix will occupy all three spaces and provide a stacked wildcard for the following spin. This increases the chance of winning bigger prizes and triggering the Secret of the Phoenix bonus feature.
Best Secret of the Phoenix bonus feature
This slot has one bonus game per round – the Secret of the Phoenix free spins game. It's easy to trigger and provides a lot of free entertainment. To the right of the reels, there are eight stacked stones with numbers on them. The bottom three stones have an up arrow and help you keep track of your active multiplier.
When you land four or more wins in a single spin with Cascading Reels, you can increase your multiplier. The bottom three stones in the multiplier stack will light up with each consecutive win. Although there is no reward for two or three consecutive wins, they can lead to larger prizes. After winning four times using the Cascading Reels feature, you will notice that the number seven on the stones is lit up. This signifies the first reward, which is seven free spins. If you win five times, you will receive 10 free spins, six wins will get you 15 free spins, seven wins will reward you with 20 free spins, and eight wins will give you 25 free spins.
RTP & volatility
The Secrets of the Phoenix slot game has an RTP of 94.97%, which is lower than other video slot games typically offer (most have an RTP above 95%). The game has a moderate level of volatility, meaning you should expect smaller wins more regularly and larger wins less frequently the longer you play. Below, we will examine each feature of the game in more detail.
Cascading Reels Feature
Secrets of the Phoenix has the Cascading Reels feature, where a winning combination can lead to multiple wins from a single spin. When you get a winning combination, those symbols will disappear and new symbols will take their place. If these new symbols create another winning combination, the entire reel feature will trigger again until there are no more wins.
Stacked Phoenix Wild Feature
If a whole reel gets replaced with new symbols in a winning combination, the Stacked Phoenix Wild symbol will take the place of those symbols. This increases the likelihood of hitting a big win in the following cascading spin. The Stacked Wild will persist in form winning combinations for only one spin before it gets replaced by new symbols.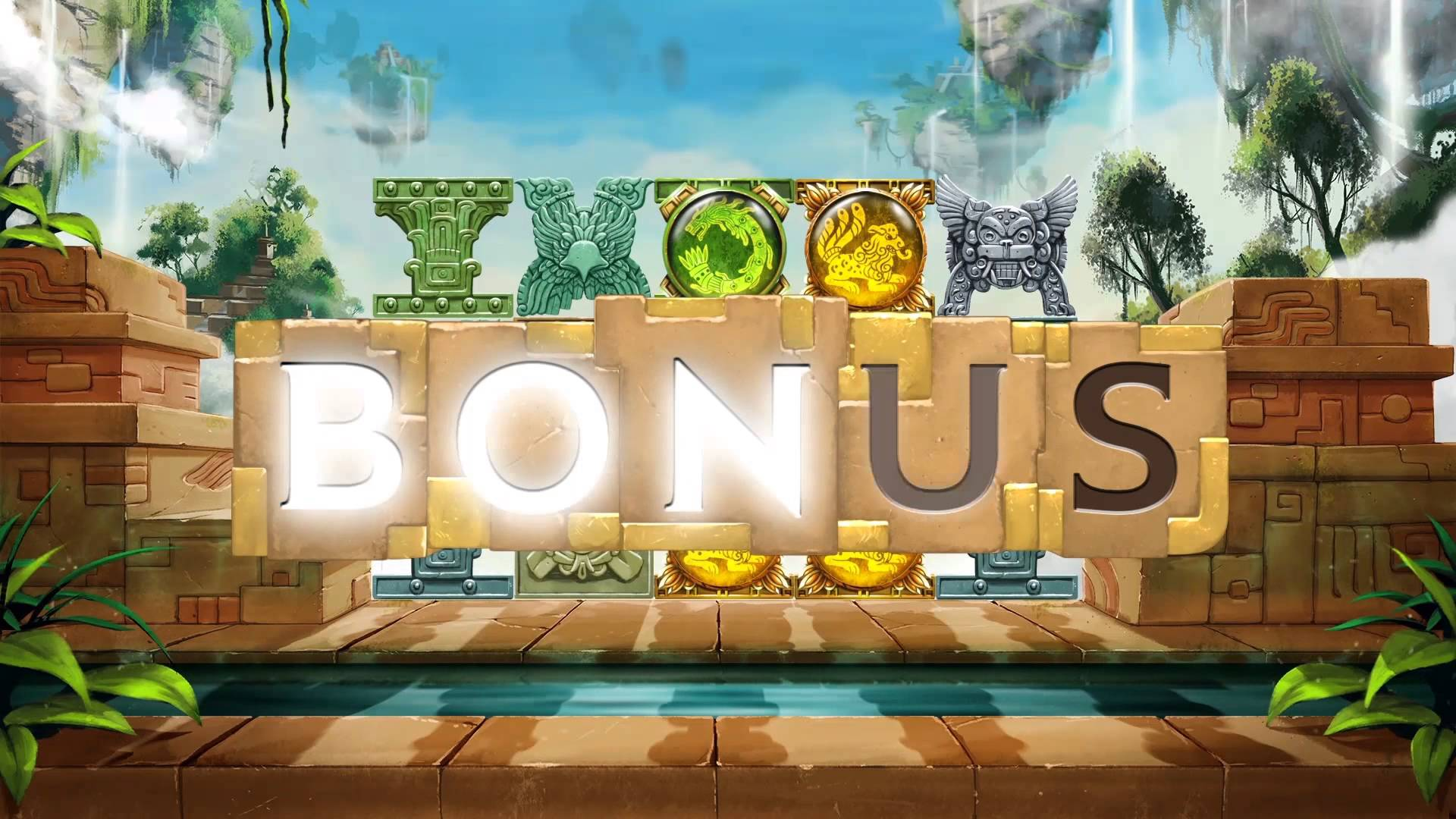 Free Spins Feature
I really enjoy the Free Spins feature in the Secrets of the Phoenix slot game. You can trigger it by achieving at least 4 cascades on one spin. What's even better is that each winning combination during the free spins will give you extra opportunities to spin for more free spins! In fact, you could earn up to 25 free spins total. The number of free spins you can achieve depends on how many cascading wins you earn: 4 cascading wins will get you 7 free spins, 5 cascading wins will get you 10 free spins, 6 cascading wins lead to 15 free spins, 7 cascading wins will trigger 20 free spins, and 8 cascading wins mean you get the maximum 25 free spins.
Verdict
Although there are many slot games with more bonus features and side games, it is rare to find one as wonderful as Secrets of the Phoenix slot. The game is packed with great winning potential and excellent features, thanks to Gamesys's great job. The Cascading Reels feature that can award free spins is particularly impressive.
You can play Secrets of the Phoenix today at one of the featured casinos on SlotsWise and claim a cash bonus or free spins. This is a great opportunity for you to spin and win amazing cash prizes.
Secrets of the Phoenix – FAQs
How Can I Play Secrets of the Phoenix for Free?
If you want to play slots for free, it's easy. Just choose one of our top rated, online slots casinos, find Secrets of the Phoenix, and select the demo mode. You'll receive demo money to play with and you can play for as much as you want. When you're ready to play for real, you can claim your welcome bonus and start spinning to win big!
Is Secrets of the Phoenix the Best Online Slot?
Whether Secrets of the Phoenix suits your gameplay style depends on your betting preferences. If you are a high roller, you may prefer a high-volatility slot for the chance to win big, but if you are a low roller, a low-volatility slot may be more preferable as it offers more frequent wins. To determine if Secrets of the Phoenix is the right slot for you, you will need to try it out and decide for yourself.
How Can I Win Real Money From Secrets of the Phoenix?
If you want to add some excitement to your gaming experience, you should try playing Secrets of the Phoenix with real money. This is the only way to win actual cash. Zlots has top lists of casinos to help you find the right one for you. Once you've chosen a casino, make a deposit and search for the game. Then, hope that Lady Luck is on your side!
Can I Play Secrets of the Phoenix With Bonus Money?
You can use your casino bonus on almost all slots, including Secrets of the Phoenix. However, if this particular slot cannot be played using bonus funds, you can first play bonus games on a different slot to fulfill the wagering requirement and then use your real cash to play Secrets of the Phoenix.
Can I Play Secrets of the Phoenix Slot On Mobile?
Yes, Secrets of the Phoenix is mobile-friendly because it was created using HTML5 technology, like many other Gamesys slots. However, it's important to have a stable internet connection when playing.
What is the Maximum Payout on Secrets of the Phoenix Slot?
You can win up to 500 times your wager on Secrets of the Phoenix slot.
What is the Secrets of the Phoenix RTP?
The return to player (RTP) rate for Secrets of the Phoenix is 94.97%.